Phil, Queen's Square | August 3, 2021
Big Library Read (BLR), facilitated by OverDrive is an online reading program through Idea Exchange that connects readers from around the world with the same eBook at the same time without and wait lists or holds.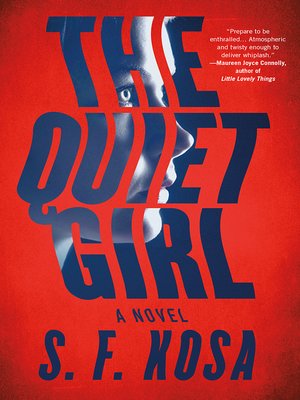 Idea Exchange is connecting our community of readers together during the next Big Library Read, the world's largest book club. From June 28-July 12, readers can solve a compelling mystery in S.F. Kosa's debut thriller The Quiet Girl. 
Idea Exchange patrons can borrow the eBook for free by visiting or downloading the Libby app. Readers can then discuss the book online.
Big Library Read is available in over 20,000 libraries around the world, including approximately 90 per cent of public libraries in North America. 
The Quiet Girl begins with struggling entrepreneur Alex's arrival in Provincetown to patch things up with he new wife Mina. He finds an empty wine glass in the sink, her wedding ring on the desk, and a string of questions in her wake. The police think she simply left, but Alex finds clues that suggest much more, and the hunt for the truth is on! 
If you enjoyed novels like Paula Hawkins' Girl on the Train, Lisa Jewell's Watching You, or Lucy Foley's Guest List this book will be for you.