Library Governance
Idea Exchange is a municipal tax-supported institution operating under the Public Libraries Act and administered by a volunteer board of Cambridge residents. Board members are appointed for four year terms which are concurrent with the term of City Council.
Contact the Board at board [at] ideaexchange.org
---
Cambridge Public Library Board - 2019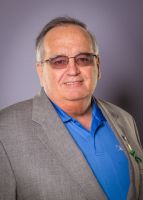 Gary Price – Board Chair
Gary is a retired Bell Canada Employee where he worked for over 35 years. Originally from Toronto Gary moved to Galt when he was a child. An active member of the community Gary is the past President of Cambridge Big Brothers, past executive member of the Royal Canadian Legion Br. 121 Galt, and was a member of Cambridge City Council in Ward 6 from 1994 – 2014.
Gary has been a member of the Idea Exchange board since 1994 and currently lives in Cambridge with his wife.
Lara Banks, ICD.D – Vice Chair
Lara Banks, has been a trustee of the Idea Exchange board since 2010. She is an accomplished tri-sector leader (with public, private and non-profit experience).
Currently Vice President at St. Michael's Hospital Foundation and a member of the Senior Management Team at St. Michael's Hospital in Toronto, Ontario, Lara has an impressive portfolio which includes numerous marketing awards and significant capital campaign achievements. Illustrating her commitment to excellence in the boardroom, Lara recently was certified by the Institute of Corporate Directors (ICD.D) and is an active community leader, having previously served as a director of the Child Witness Centre in Kitchener, Ontario for seven years.
Her educational background includes the University of Western Ontario, Schulich School of Business, Wharton Business School and Harvard University.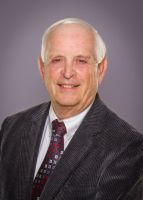 David Pinnington - Vice Chair
David and his wife, Lynda, are partners in a Management Training and Development Firm, working with public, private, and non-profit organizations.
A resident of Cambridge for 36 years, David is a committed community volunteer having served as President of the Cambridge Association for Community Living, a member of the allocations committee of the Cambridge United Way, founding board member of the Cambridge and North Dumfries Community Foundation, President of the Cambridge Fire Museum and Education Centre, and Chair of the Conestoga College Business Administration, Management Studies Program Advisory Committee. David has also been on the Board of Directors of a number of Ontario based Businesses.
David's formal education includes a BA and MAEd in Educational Administration and Curriculum Design. David and Lynda have two children and four grandchildren.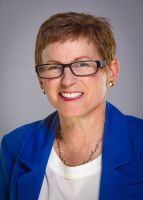 Janice Woynarski - Fundraising Chair
A passionate member of Idea Exchange, and deeply invested in community engagement, Janice is excited to join the board and lend her skills to this dynamic and progressive community hub.
Janice holds a BSW from McMaster University and a MSW from Wilfrid Laurier University. Past work and appointments include teacher at the University of Waterloo, School of Social Work, Renison College; Chairman of the Social Services Program Advisory Committee, Conestoga College; social worker at Community Mental Health Clinic, Cambridge Memorial Hospital; and, board member for Cambridge & North Dumfries Community Foundation, Cambridge Non-Profit Housing Corporation, and the Cambridge Women's Shelter.
With a love for activity and the outdoors, Janice enjoys cycling, skiing, golfing with her husband, and travelling to visit her two daughters who live abroad.
Terry Kratz
A partner at Hemmerich, Flanagan, Kratz, McRae, & Wilson LLP, Terry has worked in public accounting for over 30 years. He became partner with the firm in 2001 having been a partner with another national firm prior for 12 years.
In addition to being on the Idea Exchange board, Terry serves as Treasurer for the Cambridge Chamber of Commerce and also sits on the investment committee of Cambridge and North Dumfries Community Foundation. Terry graduated from Wilfrid Laurier University and obtained his CA designation in 1980.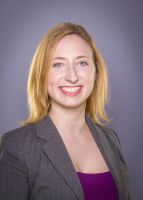 Amanda Maxwell – Past Chair
Growing up in the area Amanda is proud to call Cambridge her home. After receiving her Honours Bachelor of Arts in Communication and Urban Studies from Wilfrid Laurier University Amanda became a respected and award winning Real Estate Agent in Cambridge. She has been a member of the Royal LePage Grand Valley team since 2007.
Amanda lives in Cambridge with her husband Keith and adopted dog Jagger. Being such dedicated and passionate member of the community has allowed Amanda to successfully launch 365cambridge.com; a popular blog featuring events and things to do in Cambridge. In her spare time Amanda can be found walking the many trails with Keith and Jagger or exploring one of the charming downtowns.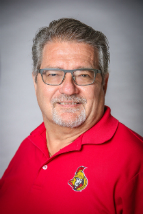 Thomas Sandor
Tom has a lifelong passion for learning and literacy. A previous member of the Stittsville Public Library Board and the Governor General's Literacy Board, Tom is a champion for reading and community development. A former senior executive, Tom's business background includes working as Sales Director at Proctor & Gamble and as Vice President, Postal Division, Descartes Systems. As a committed community volunteer, he has supported many not-for-profit organizations including Camp Maple Leaf, a summer camp for children of Canadian military families, and he served as Major Gifts Committee Chair supporting Roger's House.
Now retired, Tom and his wife call Cambridge home. Tom and Karen have 2 children and 4 grandchildren.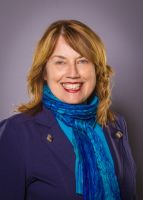 Pam Wolf
Pam is a Cambridge City Councillor, first elected in December 2006. An Honours graduate of York University and Teachers College, Pam has a full-time teaching career span of 29 years for the Waterloo Region District School Board. Pam is an active city councillor serving on the Municipal Heritage Advisory Committee, the city Strategic Plan Steering committee, the Environmental Advisory Committee, the Affordable Housing Committee and on the Arts Connect Steering Committee. Pam also sits on the Housing Cambridge board.
An active member of the Cambridge Amnesty International Group, Pam received the Oktoberfest Woman of the Year Award in 2001 for her humanitarian work. She also received a Peace Certificate from the YMCA in recognition for her work in violence prevention programs and she is a YWCA Woman of Distinction. Pam and her husband Gary have raised their three children in Cambridge and are proud grandparents to two granddaughters.
---
Board Minutes
Board Meetings are usually held on the fourth Wednesday of the month, except in the summer. The latest approved minutes are available here.
Minutes from the December 19, 2018 Meeting [PDF]
Minutes from the November 28, 2018 Meeting [PDF]
Minutes from the October 24, 2018 Meeting [PDF]
Minutes from the September 26, 2018 Meeting [PDF]
Minutes from the June 27, 2018 Meeting [PDF]
Minutes from the May 23, 2018 Meeting [PDF]
Minutes from the April 25, 2018 Meeting [PDF]
Minutes from the March 28, 2018 Meeting [PDF]
Minutes from the February 28, 2018 Meeting [PDF]
Minutes from the January 24, 2018 Meeting [PDF]
Minutes from the December 13, 2017 Meeting [PDF]