With our 3D printers, members can design and produce real items. Create your own designs using Tinkercad, a computer-aided design (CAD) program that is easy to use for all ages, or download a ready-made file from Thingiverse, a repository of 3D designs that are free to use. This revolutionary technology has a wide range of applications, from prototyping a new invention or creating replacement parts for machines to designing unique jewellery, art objects, and household items.
A full teen or adult Idea Exchange membership is required for equipment use.
Contact the appropriate location with any questions or to submit a print job.
---
The Ultimaker S5 offers dual extrusion, which allows users to print simultaneously with multiple materials, or with a dissolvable filament called PVA (Polyvinyl Alcohol). PVA is a water-soluble polymer that dissolves when soaked in water. This means you don't have to worry about getting hard-to-reach support pieces out manually. Build volume is 13 x 9.5 x 11.8 inches.
---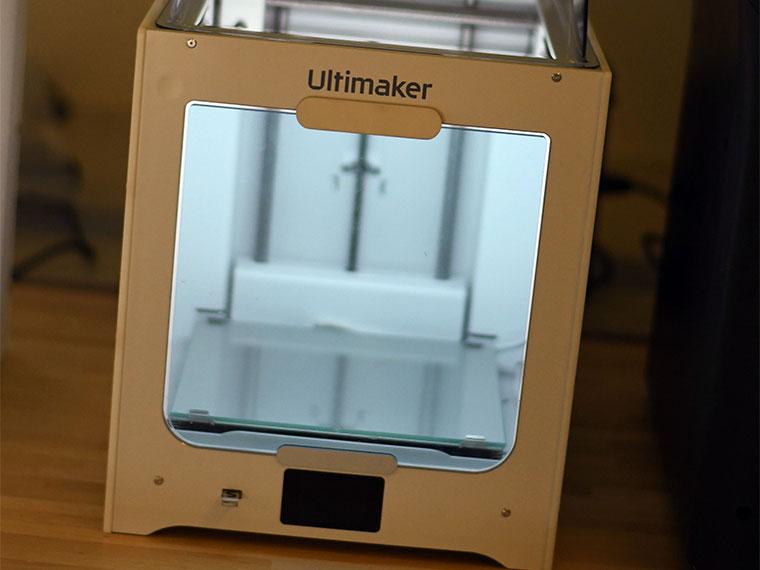 The Ultimaker 2+ delivers single extrusion with the capability of high-resolution results. Build volume is 8.7 x 8.6 x 8 inches.
---
Material Costs
All locations provide PLA filament at 10 cents per gram.
The Old Post Office also offers TPU, ABS, and PVA filament at 20 cents per gram.
Members must use the filaments supplied by Idea Exchange.
---