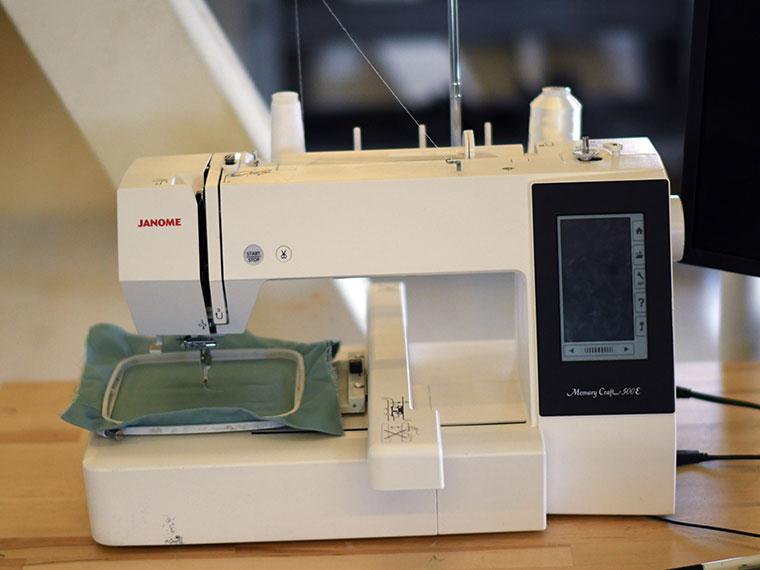 This machine makes it easy for you to personalize and monogram many different items. The Janome Memory Craft 500E comes loaded with preset images and fonts that you can choose from, with an easy to use touch screen panel. You can even make your own designs using the Artistic Digitizer software. We have many different colours of thread, and various sizes of embroidery hoops, including a hat attachment, to do both big and small projects. All you need to bring is the fabric or item you want embroidered.

Help Guides and Videos
$2.50 per 10,000 stitches (includes .50 cents for backing). An average patch costs around $3.00.
Many different colours of thread are available.
Locations: