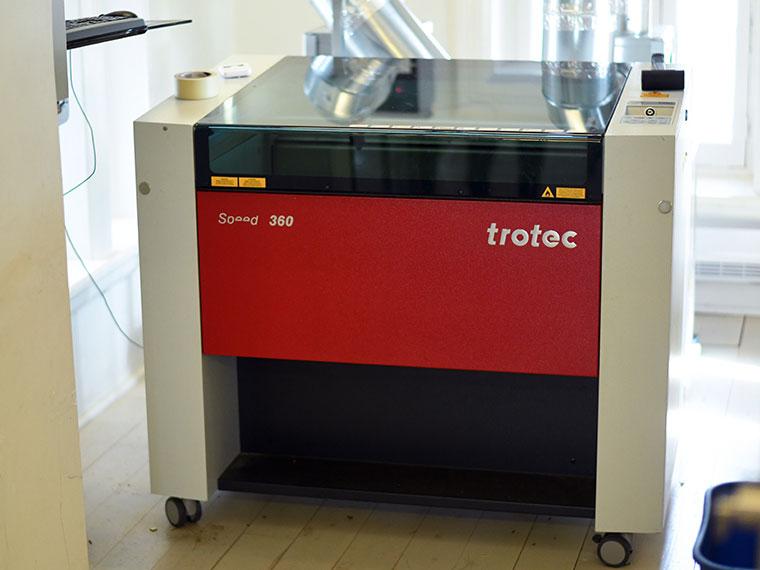 The laser cutter is a computer controlled cutting machine. Designs created on your computer can be cut or engraved into material such as wood, glass, fabric and more. Use the laser cutter to make custom signs, engraved cutting boards, engraved glassware, architectural models, 3D puzzles, and more.

Help Guides and Videos
The Makerspace stocks a limited inventory of different materials and sells them at cost.
Wood:
19" x 30"  ⅛" Baltic Birch Plywood - $12.00 Full Sheet, $6.00 Half Sheet, $3.00 ¼ Sheet
12" x 24"  ⅛" Bamboo / Cedar Veneer - $17 Full Sheet, $8.50 Half Sheet, $.4.25 ¼ Sheet
24" x 36"  ¼" Cork - $25 Full Sheet, $12.50 Half Sheet, $8.33 ⅓ Sheet
16.5" x 11.5" Cherry Paper - $10.50 Sheet
Locations: