Library Governance
Idea Exchange is a municipal tax-supported institution operating under the Public Libraries Act and administered by a volunteer board of Cambridge residents. Board members are appointed for four year terms which are concurrent with the term of City Council.
---
Cambridge Public Library Board - 2022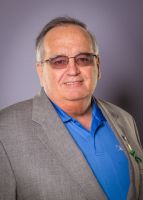 Gary Price - Chair
Gary is a retired Bell Canada employee where he worked for over 35 years. Originally from Toronto, Gary moved to Galt when he was a child. An active member of the community, Gary is the past president of Cambridge Big Brothers, past executive member of the Royal Canadian Legion Br. 121 Galt, and was a member of Cambridge City Council in Ward 6 from 1994 – 2014.
Gary has been a member of the Idea Exchange board since 1994 and currently lives in Cambridge with his wife.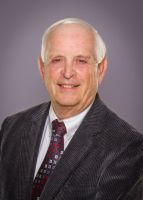 David Pinnington - Co-Vice Chair
David and his wife, Lynda, are partners in a Management Training and Development Firm, working with public, private, and non-profit organizations.
A resident of Cambridge for 36 years, David is a committed community volunteer having served as president of the Cambridge Association for Community Living, a member of the allocations committee of the Cambridge United Way, founding board member of the Cambridge and North Dumfries Community Foundation, president of the Cambridge Fire Museum and Education Centre, and chair of the Conestoga College Business Administration, Management Studies Program Advisory Committee. David has also been on the Board of Directors of a number of Ontario based Businesses.
David's formal education includes a BA and MAEd in Educational Administration and Curriculum Design. David and Lynda have two children and four grandchildren.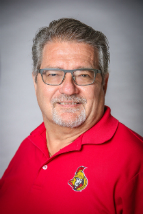 Thomas Sandor - Co-Vice Chair, Fundraising Chair
Tom has a lifelong passion for learning and literacy. A previous member of the Stittsville Public Library Board and the Governor General's Literacy Board, Tom is a champion for reading and community development. A former senior executive, Tom's business background includes working as sales director at Procter & Gamble and as Vice President, Postal Division, Descartes Systems. As a committed community volunteer, he has supported many not-for-profit organizations including Camp Maple Leaf, a summer camp for children of Canadian military families, and he served as Major Gifts Committee Chair supporting Roger's House.
Now retired, Tom and his wife call Cambridge home. Tom and Karen have two children and four grandchildren.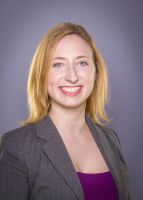 Amanda Maxwell - Past Chair
Growing up in the area Amanda is proud to call Cambridge her home. After receiving her Honours Bachelor of Arts in Communication and Urban Studies from Wilfrid Laurier University, Amanda became a respected and award-winning Real Estate Agent in Cambridge. She has been a member of the Royal LePage Grand Valley team since 2007.
Amanda lives in Cambridge with her husband Keith and adopted dog Jagger. A dedicated and passionate member of the community, Amanda launched a popular blog featuring events and things to do in Cambridge. In her spare time Amanda can be found walking the many trails with Keith and Jagger or exploring one of the charming downtowns.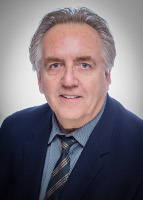 Gord McSevney
Gord is a lawyer with the Cambridge firm McSevney Ebben LLP and has been a resident of Cambridge since 1992.
Gord has a degree in Chemical Engineering from the University of Waterloo and a law degree from Osgood Hall Law School and was called to the Bar in 1988.  He has been a member, officer and director of The Rotary Club of Cambridge (P-H), The Kinsmen Club of Preston, and The Waterloo Law Association and brings to the Library Board a deep understanding of board governance and policy development issues.
As well, Gord is an artist and silkscreen printing instructor.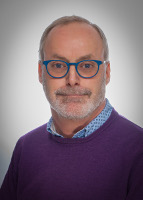 Robert Oswald
Robert has recently retired after close to 35 years in the banking industry. His areas of expertise include commercial and personal risk management, human resource management, and managing large teams to deliver best-in-class assistance to clients from centralized contact centres. In his last role, he had national responsibility to assist clients financially impacted by large economic distress or natural disasters (e.g. Fort McMurray Wildfires).
With long roots in the Waterloo Region, he has been a resident of Cambridge for over 20 years. Robert is a returning member of the board, having served previously for eight years including three years as board chair. In his spare time, he enjoys hiking, cycling, tennis, and travel.
Robert graduated from Wilfrid Laurier University with BBA degree, has studied at the University of Toronto and was awarded a Fellowship designation from the Institute of Canadian Bankers.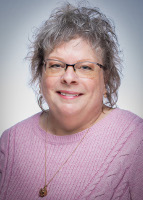 Karen Wedekind
Karen is passionate about literacy and about serving families in the community. A retired speech language pathologist, Karen spent many years coordinating a multi-agency system of care for preschool speech and language services. She holds a B.A. in psychology and an M.A. in Communication Disorders from the University of North Texas.
Karen is an avid reader and enjoys traveling with her husband. She and her husband are happy to call Cambridge home. They have three grown children and one grandson.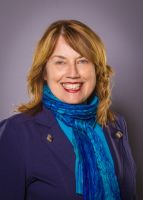 Pam Wolf
Pam is a Cambridge city councillor, first elected in December 2006. An honours graduate of York University and Teachers College, Pam has a full-time teaching career span of 29 years for the Waterloo Region District School Board. Pam is an active city councillor serving on the Municipal Heritage Advisory Committee, the city Strategic Plan Steering Committee, the Environmental Advisory Committee, the Affordable Housing Committee and on the Arts Connect Steering Committee. Pam also sits on the Housing Cambridge board.
An active member of the Cambridge Amnesty International Group, Pam received the Oktoberfest Woman of the Year Award in 2001 for her humanitarian work. She also received a Peace Certificate from the YMCA in recognition for her work in violence prevention programs and she is a YWCA Woman of Distinction. Pam and her husband Gary have raised their three children in Cambridge and are proud grandparents to two granddaughters.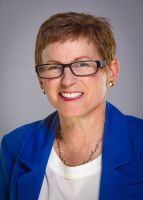 Janice Woynarski
A passionate member of Idea Exchange and deeply invested in community engagement, Janice is excited to join the board and lend her skills to this dynamic and progressive community hub.
Janice holds a BSW from McMaster University and a MSW from Wilfrid Laurier University. Past work and appointments include teacher at the University of Waterloo, School of Social Work, Renison College; chairman of the Social Services Program Advisory Committee, Conestoga College; social worker at Community Mental Health Clinic, Cambridge Memorial Hospital; and board member for Cambridge & North Dumfries Community Foundation, Cambridge Non-Profit Housing Corporation, and the Cambridge Women's Shelter.
With a love for activity and the outdoors, Janice enjoys cycling, skiing, golfing with her husband, and travelling to visit her two daughters, who live abroad.
---
Board Minutes
The 2023 Board meetings are held monthly on Wednesdays at 4:30 pm at Queen's Square on the following dates: January 25, February 22, March 22, April 26, May 24, August 16, September 27, October 25, November 22, December 13.
Residents and community association representatives may attend and address the Board as a delegation at any Regular meeting. Delegations wishing to address the Board of the Cambridge Public Library must advise the CEO in writing of their intent at least four (4) days prior to the Board meeting date. For delegations that wish to speak at the meeting, please include the topic, speaker's name, and contact information.
Members of the public may also submit written delegation comments. Those should be submitted to the Chief Executive Officer via email by 10 am the day of the meeting. All written delegation submissions will be provided to the Idea Exchange Board prior to the meeting and will form part of the public record.
The latest approved minutes are available here.
Minutes from the December 14, 2022 Meeting [PDF]
Minutes from the November 23, 2022 Meeting [PDF]
Minutes from the October 26, 2022 Meeting [PDF]
Minutes from the September 28, 2022 Meeting [PDF]
Minutes from the August 17, 2022 Meeting [PDF]
Minutes from the June 20, 2022 Meeting [PDF]
Minutes from the May 25, 2022 Meeting [PDF]
Minutes from the April 27, 2022 Meeting [PDF]
Minutes from the March 23, 2022 Meeting [PDF]
Minutes from the February 23, 2022 Meeting [PDF]
Minutes from the January 26, 2022 Meeting [PDF]